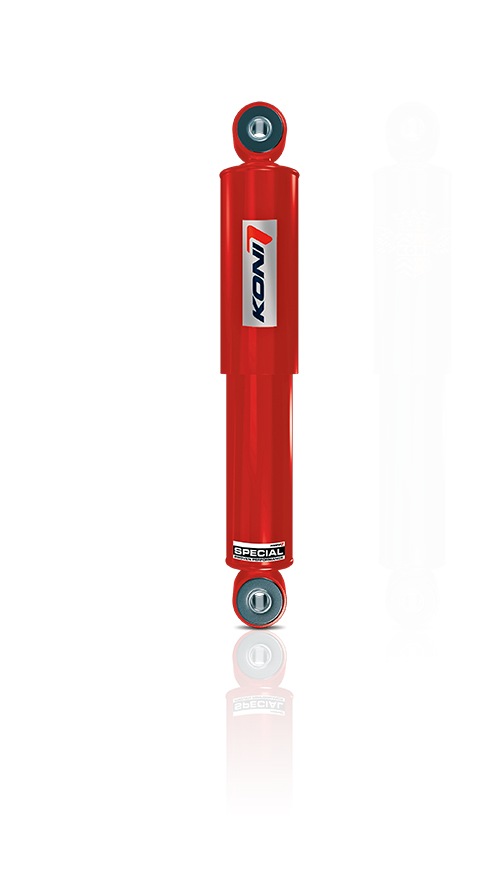 Combining years of knowledge and experience in shock absorber design and manufacturing, KONI decided to develop a shock absorber dedicated to 4WD raiders. Using its high level of technology and working with distributors such as Toperformance Products on 4WD market knowledge, KONI created the 90 Series RAID shock absorbers. Based on the damper used on applications for Bus, Truck, Trailer, and Military applications, the RAID shock absorbers are reliable high quality replacement performance parts for customers who seek a proven and effective technology to do the jobs it's designed for; to finish off road expeditions.
Fitting the 90 Series RAID is like fitting a V8 engine into a small hatchback car!  Due to the size and technology, the RAID can operate in a lazy manner, keeping the internal pressures and temperatures low.  The RAID Series of shock absorbers are an excellent choice for expeditions away from the tarmac on journeys out to the Canning Stock Route, and Simpson Desert, and many more Australian adventures, and especially with heavily loaded vehicles.
The 90 Series shocks come with a huge 70mm body diameter, massive 42mm piston, and 18mm hard chromed rod, providing fantastic reliability, durability, and consistency of performance.
Some RAID applications come in the 88 Series range with 55mm body diameter and a 36mm Teflon coated piston, catering for vehicle applications where under car space is at a premium.
To find out what RAID applications KONI have for your vehicle, contact Toperformance Products!
Features of the KONI RAID series:
Outer tube thickness of 2.5mm; damper function guaranteed in case of deformation of outer tube by impact of rocks
Reservoir tube
Big bore body of 70mm (90 Series)
Oil volume has been doubled for better cooling & efficiency
Attachments
Solid, robust attachments
Attachments welded all around (360°)
Adjustability
Possibility to adjust the rebound forces in order to adapt your damper to your springs and / or loads and so increase its life-span
Double dynamic protection
Rebound: progressive hydraulic rebound stop valve
Bump: extra security in case of big compression impact
Easy fitting
These shock absorbers make use of original attachment fittings.
No vehicle modifications are necessary.
<< Back